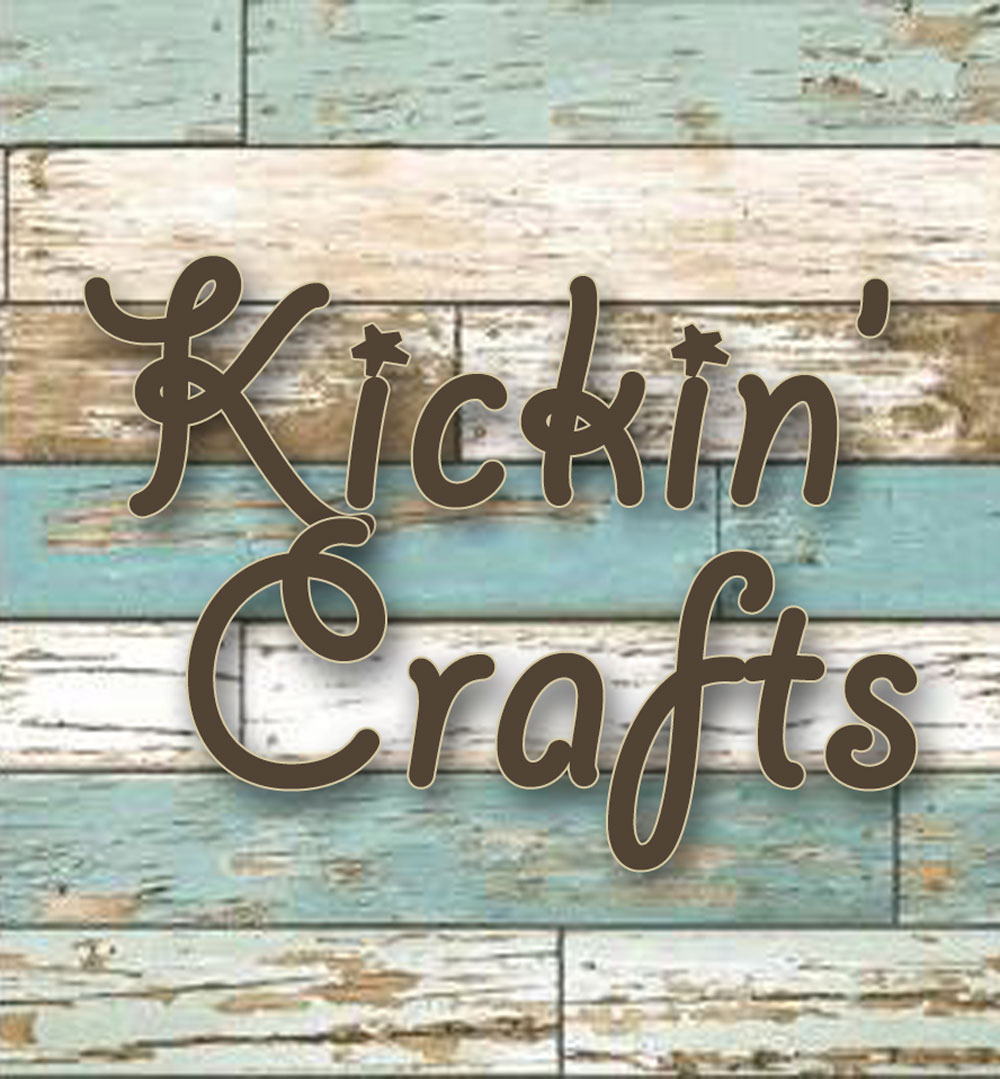 "I inherited the desire to create. My mind is continuously kickin' around ideas whenever I see a piece of wood, rocks, pictures, tin, vinyl, plaques, planters, fences, t-shirts and the list goes on and on. The interesting part is actually creating them. I could tell you some funny stories like spending 2 years trying to create rocks that look like water. Success or failure I'm having fun.

I have the ability to make t-shirt transfers, vinyl stencils, penned sketches, and other creations. Feel free to ask me. Contact me by email at pkickincrafts@gmail.com"
*Prices do not include shipping. Contact me for shipping costs.
A Man's Gotta Do
Decald
$15
Dirtiest Clothes
Decal
$15 each
Stick People Tattoo
Decal
$15
Today's Goals
10″ x 10″
$15 each
Dirtiest Clothes Camping
9.25″ x 12″
$15 each
(Unavailable but can make a new one or something similar.)
Wanna Play
Door Mat
30″ x 17″
$30 each
(Unavailable but can make a new one or something similar.)
Trailer Trash Decals
9″ x 9.25″
$10 each
Love like Jesus
12″ x 5.5″
$15
Home is where you park it
10″ x 10″
$22 each
(Unavailable but can make a new one or something similar.)
2nd Amendment
30″ x 17.5″
$65
(Unavailable but can make a new one or something similar.)
In God We Trust
30″ x 17.5″
$65
Nope Framed Enamel
8″ x 15″
$25
Flower Hanging Picture
Red/Purple Flowers
11.25″ x 11.25″
$22 each
Jewelry Rack
Turquoise/Black
15.88″ x 11.88″
$25
Jewelry Rack
Celery/Ivory
15.88″ x 11.88″
$25
Jewelry Rack
Teal/White
15.88″ x 11.88″
$25
(unavailable but can make a new one)
Goliath
Black on White
6″ x 6″
$12
Western Frame
10-5/8 x 13-7/8
$24
Hanging Welcome
Red/Chocolate or Maroon/Dk. Brown
10″ x 5″
$12
Faith Over Fear
Turquoise/Sea Salt
7-1/4″ x 12″
$18
Group Picture Frames
Turquoise, Light Blue, white frame
7″ x 13″ each
$60 set or $25 each
frames are attached with Velcro for easy removal
Faith, Hope, Love
Planter and Saucer
Plants Not Included
$30
(Unavailable but can make a new one or something similar.)
Group Picture Frames
Light blue, tan frame
7″ x 13″ each
$60 set or $25 each
frames are attached with Velcro for easy removal
BE YOU sign
Light blue/Black or
Celery/Ivory
12″ x 5-1/2″
$18
Wooden Trees
16″ x 34″
$40 each
(Unavailable but can make a new one or something similar.)
Small Wooden Tree
9-1/2″ x 25″
$30
(Unavailable but can make a new one or something similar.)